View all the NYC charter yachts that can accommodate your event:

| | |
| --- | --- |
| Number of Persons | Least Cost Yacht |
| 1 to 6 | $345 |
| | $1950 |
| | $1950 |
| 21 to 34 | $1950 |
| 35 to 37 | $1950 |
| | $1950 |
| | $2388 |
| 49 | $2854 |
| | $2912 |
| | $2971 |
| 65 to 75 | $3566 |
| 76 | $3566 |
| 77 to 80 | $3566 |
| | $3566 |
| | $3566 |
| | $3566 |
| 130 | $3756 |
| | $3756 |
| | $3756 |
| | $3756 |
| | $3756 |
| | $3756 |
| 301 to 345 | $3756 |
| | $3756 |
| | $8321 |
| | $10,810 |
| | $10,810 |
| | $10,810 |
| | $10,810 |
| | $30,846 |
| | |
Featured Yachts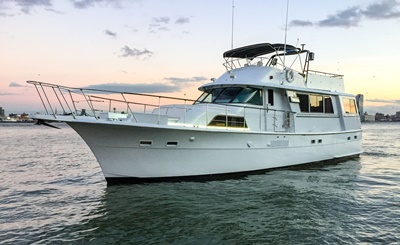 For a 4-hour charter (3 hours cruising) for up to 20 persons, Yacht 58 would be $3000.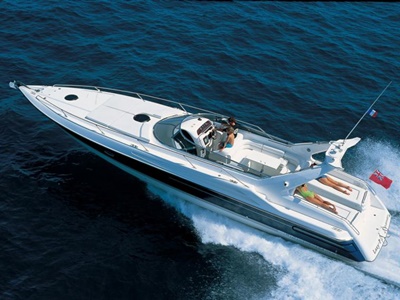 For a 3-hour charter for up to 6 persons, Yacht 6 would be $2100.
Reviews and Testimonials
I have heard back from the client and they said EVERYTHING WAS WONDERFUL and this was one of the best cruises in their life!

The charter was WONDERFUL! I actually received two rounds of applause for choosing the charter as an outing. The boat was beautiful, the size was perfect, the food was excellent and the crew was so friendly, warm and inviting. I loved the captain! The sights were breathtaking and even the few people who actually live in New York, were thrilled. Most of our group were from outside the US, such as Canada, Latin America, Amsterdam and France so it was very special for them.
I have organized hundreds of events but this was the first time I ever chartered a boat and I can assure you it will not be the last. I can't wait until Thursday!! [second charter]
Thank you so much.
Sabrina
Thank you again for a wonderful boat trip and a perfect evening.
Thanks to you and Regina, this has turned out to be an evening we'll
never forget!
Again: many thanks!
Best regards,
Simon
Wanted to thank the both of you once again for the fabulous charter you set up to create a most magical moment for us a few weeks back. Both Poonam and I have been sharing the wonderful story of our engagement with whomever is willing to listen. I am recommending you to everyone that asks, and am sure to do the excursion again.
Anshu
We had the greatest time on board! Everything was perfect: The Prelude, the food, the weather,... you both made us really feel 'at home' with all of the attentions. With your kindness you made this most special moment a dream come true. Sandra and I can only be grateful.
Camilo